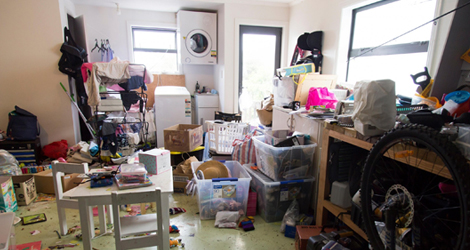 Achieving an organized space is a tedious job that requires both physical and mental efforts. At Dust-A-Move Cleaning Services, our goal is to get your space organized and give you the hack to prevent unwanted clutter. Whether you want an entire house or just a couple rooms to be organized, we'll work with you to find what's right for you.
Our cleaners can help with organizing garages, basements, closets, kitchens, packing up, unpacking after a move. We can help with all your organizational struggles and challenges – no matter how large or small.
What We Can Help With?
Cleaning thoroughly before we organize your things
Helping you decide what to do with old belongings
Creating easy and effective labeling systems
Making your spaces more streamlined and visually appealing
From sorting out messy bathroom cabinets to re-organizing your entire house, we can customize our services to fit your specific needs and preferences. By using our unique decluttering method, we'll help you decide what to keep – and then arrange everything in a thoughtful manner.
Why Rely On Us?
If you are having a busy schedule and are not able to take out time to sort your belongings, we can help you out with our decluttering service. Our cleaners have hands-on experience in sorting the things out at their place in no time.
Luckily, you can depend on our efficient team to make your home feel well-ordered and peaceful again in no time. While the time line for each organizing project may vary, we're dedicated to getting your rooms back in shape as quickly as possible.
Call Us To Get Your Property Decluttered!