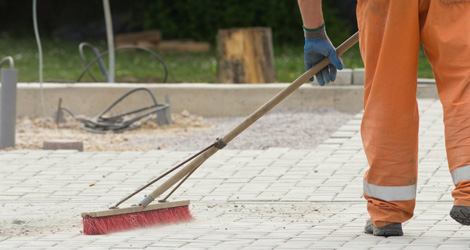 Our wide range of cleaning services incorporates this service that we are very proud of. With plenty of construction and renovations going on in London, the presence of a professional cleaning company is a positive presence. We are determined to have our clients satisfied with the level of service that we have to offer.
Our company delivers cleaning services for both residential and commercial buildings. The team of fully qualified and insured builders cleaners along with our support staff are ready to offer help with a fast response.
Our Cleaning Services
Dusting and cleaning all surfaces from ceilings to floors
Cleaning blinds, light shades, fans, vents, ceiling pipes
Removing cobwebs
Cleaning interior windows, window frames and sills
Cleaning inside and outside of furniture
Polishing and sanitizing surfaces
Cleaning tops of doors and door knobs
Polishing mirrors and fixtures
Cleaning and sanitizing appliances
Gentle cleaning of glass/ stone/ metal
Blitzing and sanitizing kitchens and bathrooms
Mopping and sanitizing floors
Cleaning skirting boards and vacuuming carpets
Our Difference
We provide reliable post construction cleaning all around the Ontario. Our cleaners are well trained to handle all sorts of debris and cleaning needs. Our thorough cleaning schedule incorporates vacuuming, scrubbing walls, doors and floor, dusting all surfaces and mopping.
All the debris will be removed and the property will be left with a sparkling finish. The team of professional cleaners is carefully vetted and well trained to provide trusted cleaning services for peace of mind.
Call To Schedule A Property Cleaning Service!