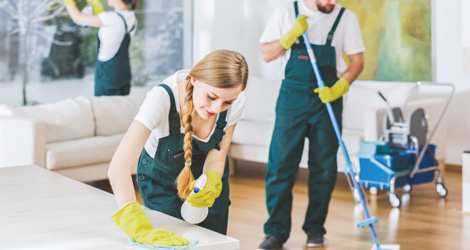 Homeowners anxiously await to move into their new home once the renovation work has ended. After weeks and months of waiting to do up home sweet home, you certainly would not wish to wait any longer to move in. But as much as you'd wish to settle in quickly, and often overlooked chore is that of a thorough cleanup that's needed after a renovation.
Dust-A-Move Cleaning Services has proudly assisted many builders in cleaning the newly renovated residential and commercial properties in suburbs and surroundings. We have all the necessary experience and know-how to deliver the best results, every time.
Our Renovation Cleanup Services
Washing entire surface
Dust extraction from ductwork, ceiling pipes, light fixtures, vents, etc.
Thorough cleaning of all cabinetry and millwork
Dusting, stain removal, scrubbing, and vacuum cleaning of all surfaces
Full cleaning of bathrooms and kitchens
Scrub tiles, wipe walls, polish stainless steel and more
Floor waxing & buffing
Cleaning window frames and sills
Thorough cleaning of all baseboards chair rails, doors and frames
Clean & rub all plumbing fixtures & bathroom accessories
Sweep, vacuum, or mop entire flooring surfaces
Vacuuming cabinets in & out
Take away all trash & debris to the dumpster
We can handle after renovation cleaning project of any size – from single family residential clean up to larger commercial projects. Since each renovation cleaning job is unique, we quote each job individually. Our cleaners formulate a customized cleaning plan that will work for your budget and schedule so that you can enjoy your new space as quickly as possible upon completion.
Call To Get A Free Service Estimate!