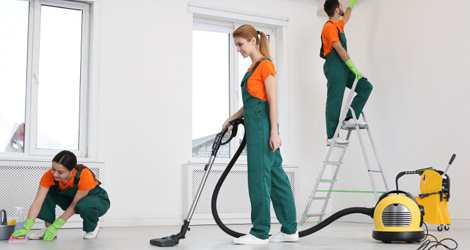 Dust-A-Move Cleaning Services is your go-to choice for keeping your special occasion venue shine clean before or after an event. Our janitors will coordinate with you a cleaning schedule specific to your availability and requirements.
Not only this, we arrange all cleaning aspects of your event, including specialized tools and waste pickup. As some events may continue over a period of days or weeks, our cleaners coordinate with cleaning staff, large or small, to accommodate your event cleaning needs.
Occasions We Can Clean
Concerts
Festivals
Birthday Parties
Corporate events
Exhibitions
Weddings
Prom Venues
Sporting Stadiums
And Many More
No matter what the size of your event is, our team has the experience to take care of the cleanup quickly and efficiently. From small private parties to large scale corporate events, we can help ensure everything is spotless both before and after the event – giving you one less thing to worry about.
Restoring your venue to its "pre-event" state is no simple task. However, with the help of our cleaning crew, it will be no less than a breeze. Our team has the skills and expertise to work in any environment.
After we complete the work at the venue, you will not even know that an event had been there. We ensure complete and effective cleanup of your venue.
Call Us To Get A Free Service Estimate!